Greetings Huawei phone owner! If you've opened this article, it's likely you're interested in unlocking your device. Our company's Huawei unlock process offers guaranteed SIM-free device regardless of the GSM network you're currently using. It's the same unlock procedure that leading phone networks use. It's also sometimes called factory unlock, manufacturer unlock or factory unlock.
Permanently Unlock Huawei Phone With Code
For many smartphone models the unlock can be instantly processed. For others it could require almost 5 minutes. Then there are some for which it could take even model. Whatever the result, we forward you the Huawei unlock code as soon as it arrives. Our Huawei unlock is carried out using IMEI code. You can place an order at any hour and receive your code instantly. Once processed, the unlock allows you to use the device on any network carrier worldwide.
Guide to Unlocking Huawei Phone (Unlock Code Process)
Step 1: First, you need to find the IMEI number of your device. Open phone and dial *#06# or navigate to Settings -> About.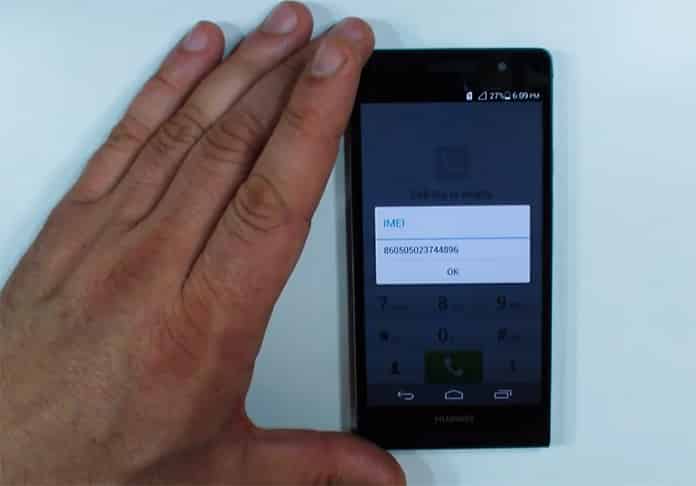 Step 2: Enter the IMEI number on our website and finish the checkout process (make sure you enter a valid email address).
Step 3: Now we will submit your IMEI to the server for code request. It usually takes 1-24 hours.
Step 4: When the code is generated we will send you an email with that code and the instructions to enter the Huawei unlock code.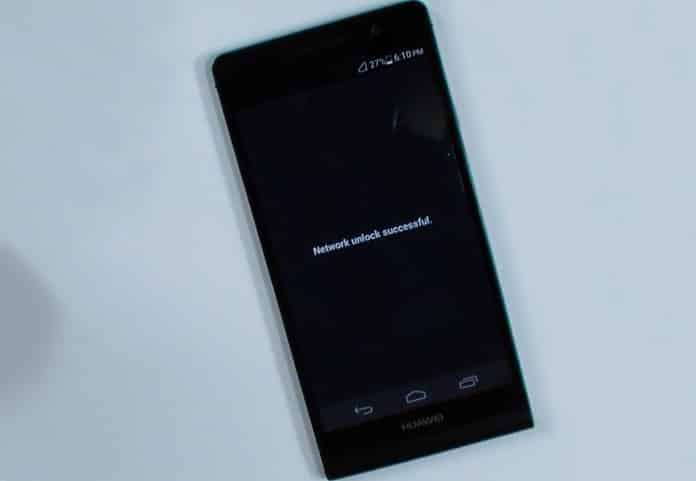 Step 5: After you enter the unlock code, your Huawei phone will be permanently unlocked and you can use it with any carrier/SIM in the world.
Compatible Networks and Huawei Models
This service works for ANY Huawei phone and ANY carrier in the world including: AT&T, T-Mobile, Rogers, Bell, Telus, O2, Orange, Vodafone, EE, Three, Telia, Telenor, Optus, Softbank or ANY other network in the world. We can unlock All Huawei phone models including: P20, P20 lite, P20 Pro, Honor 9 Lite, Honor 10, Y7 Prime, Mate 10 Lite, Honor 7X, Y9, Mate 10 Pro, P smart, Y6, Honor View 10, P9 lite, P9, P10 Lite, Mate 10, Honor 8, P10, Honor 6X, Y7 Pro, P8lite, Honor 9, Y5, Mate RS Porsche Design, Y7 Prime, Nexus 6P, Y6, Mate 9, nova 2, P8 Lite, Y5II, Y7, Y3II, Y3, Honor 7C, P10 Plus, Honor 7A, Honor 8 Pro, Honor 5X and 200+ other models.
Advantages of carrying out Huawei Phone unlock with Unlockboot.com
The device can b used with any GSM card on any network around the globe.
The unlock code is emailed instantly, even if it's midnight
Guaranteed, secure and fast unlocking. Thousands of people are satisfied with our service
Straightforward unlocking process, plug in the unlock code you receive from us and voila!
We email easy-to-follow instructions when emailing the unlock code.
No hassle of attaching Huawei phone to PC. Unlock is preformed by pressing keys
Secure unlock. Warranty stays intact.
24/7 customer support, and a safe shopping experience
Unparalleled service ensures your queries are answered at all times
99% of all orders are easily unlocked. People from over 100 countries use our service.
100% risk free, if we're unable to process the unlock, you're eligible for a refund.
Most Huawei phones will have a limit on the number of unlocking attempts, so it is essential to put the right unlock code from the get-go. Your device can be "hard-locked" if you or a friend of yours has used the maximum number of attempts. If you bought the phone recently and this is your first time attempting an unlock, there's no reason to worry.
Once the unlock code generation is processed successfully, no refunds follow, so if you think your device is hard-locked, contact us before placing an order.