UB SIM 16 is the latest hardware unlock solution for iPhone. It can be used to unlock iPhone 13 Pro Max, 13 Pro, 13, 13 Mini, 12 Pro Max, 12 Pro, 12 Mini, 12, 11 Pro Max, 11 Pro, 11, XS Max, XS, XR, X, 8, 8 Plus, 7, 7 Plus, 6S, 6S Plus, 6, 6 Plus, SE, SE 2, SE 3, 5S, 5C or 5 running iOS 16, 15.6, 15.5, 15.4.1, 15.4, 15.3.1, 15.3, 15.2, 15.1, 15, 14.8, 14.7.1, 14.6, 14.5.1, 14.5, 14.4, 14, 13, 12, 11 or lower iOS version. If you get the UB SIM 16 your iPhone can be used with ANY sim card and any GSM carrier in the world. We are offering you a special UB SIM version for UnlockBoot customers that is very stable, has a stronger signal and 100% reliable.
One of the best features is that your cellular data will work perfectly fine and you can enjoy the LTE, 4G or 5G speeds on your iPhone (the speed depends on your carrier).
UB SIM 16 comes with automatic ICCID Mode, it's really easy to configure it and use your iPhone with other sim cards. The intelligent menu will help you to configure the card in less than 5 minutes.
Compatible iPhone Models with UB SIM 16
UB SIM 16 works perfectly fine with the latest iPhone models and the latest iOS versions (including iOS 16). Here is a list of the compatible iPhone models:
iPhone 13/13 Mini/13 Pro/13 Pro MAX
iPhone 12/12 Mini/12 Pro/12 Pro MAX
iPhone 11/11 Pro/11 Pro MAX
iPhone XS MAX/XR
iPhone XS/X/8/8+/SE/SE2/SE3
iPhone 7/7+/6S/6S+/6/6+
Steps to Unlock your iPhone with UB SIM 16
Before you start, make sure the device is updated to iOS 16 or 15.6 version. Navigate to Settings -> General -> About and check the Software Version to confirm. If your device is running an older iOS version, please update it first.
1 Take out the SIM tray from your iPhone and insert the SIM card you want to use along with the UB SIM 16 chip. It's different based on the model, please check the photos below:
A) Insert UB SIM in iPhone 13, 13 Pro, 13 Pro MAX, 13 Mini, 12, 12 Mini, 12 Pro, 12 Pro Max, 11 Pro Max, 11 Pro, 11, XS MAX & XR

B) Insert UB SIM in iPhone XS, X, 8+, 8, 7+, 7, 6S+, 6S, 6+, 6, SE 3, SE 2 & SE

2 Wait for 10-30 seconds and the UB SIM menu should pop up. Now you have to select 5G Mode, then select the original carrier of the device (not the one you want to use – this is very important).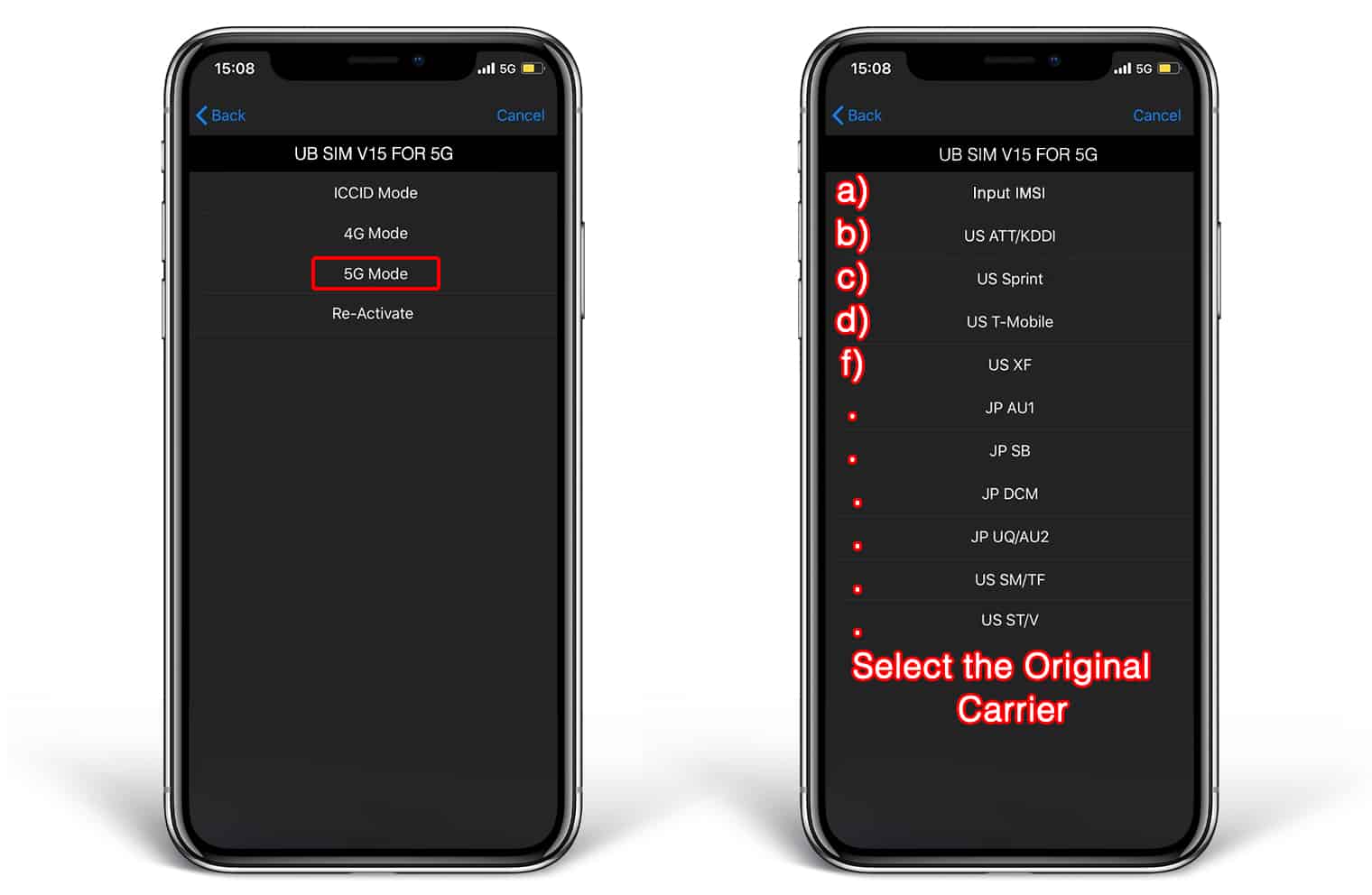 3 Tap Accept when you see the Setup OK message on the screen. Wait for a while and complete the activation steps. You must be connected to a WiFi network to complete the activation.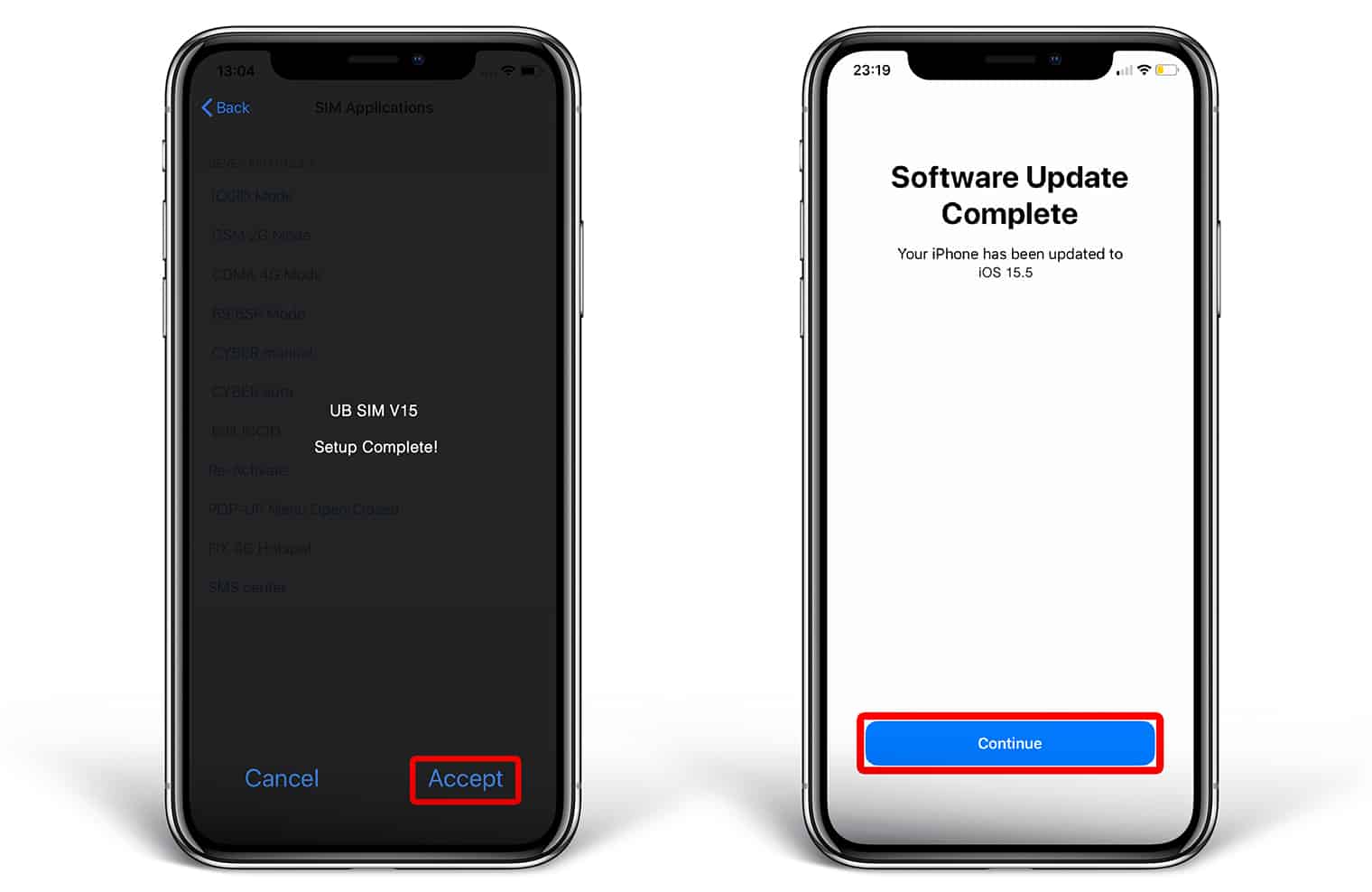 4 You're Done. The device will be activated and unlocked. Should work perfectly with your new SIM card. You can make a test call, check the cellular data, etc.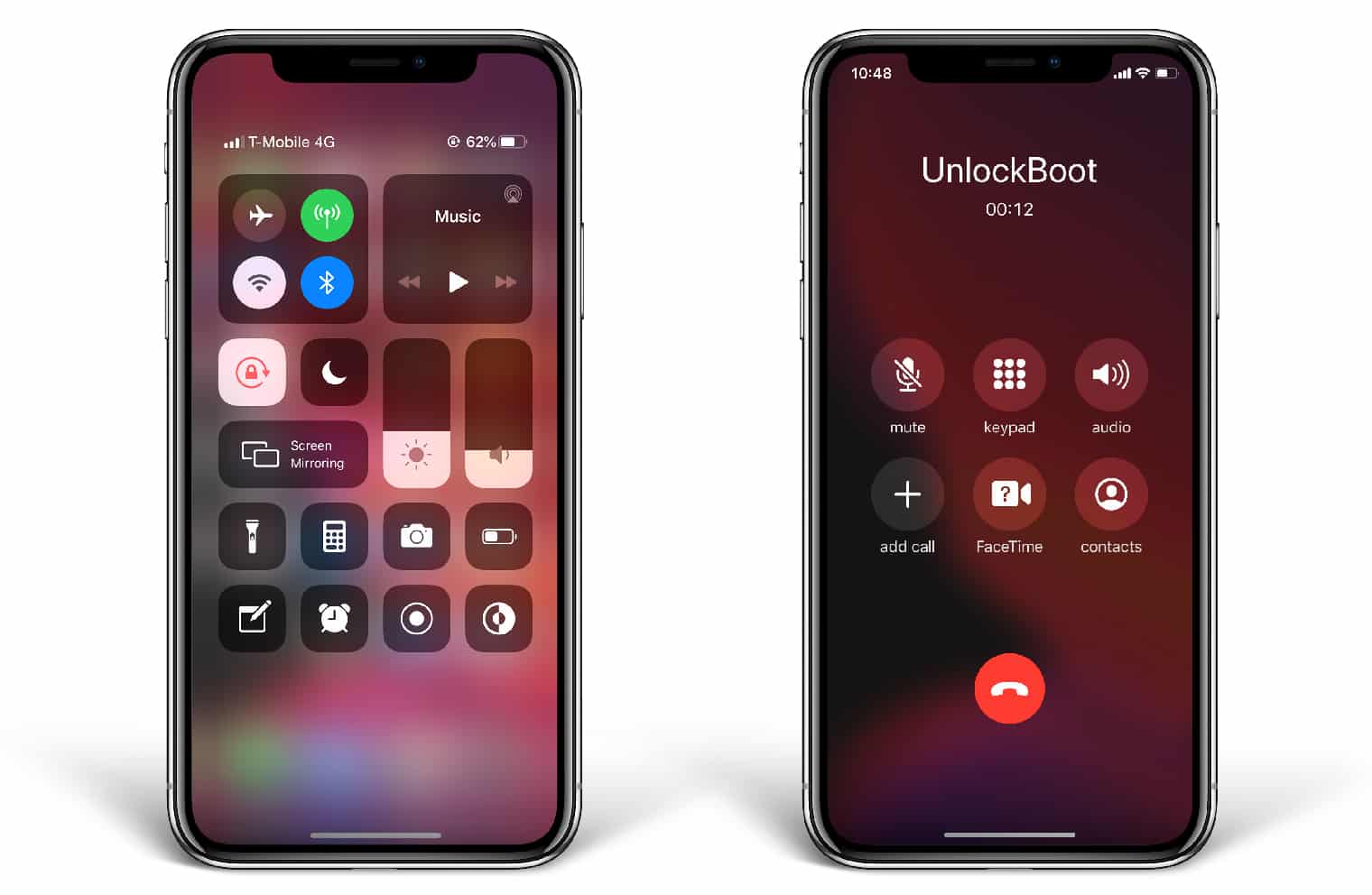 The SIM configuration will remain permanently saved in the UB SIM chip. You don't have to repeat this after rebooting the phone or after doing a factory reset.
Enjoy your unlocked device.
Working New ICCIDs Jun 2022
89014103270421603358
89014103270421603523
89014103270421602277
89014103270421578519
Please Read Before Ordering
UB SIM card will not remove the iCloud Activation Lock.
If the device is blacklisted it can be used out of the original country.
This solution is semi-permanent – we recommend you to use factory unlock service. But if the service is expensive or not available (carriers like Tracfone, Cricket, Net10, H20, Lycamobile, Sprint, Metro PCS, etc.) – then you can buy UB SIM.
You can use UB SIM even if you don't have the original sim card. But you must know the carrier of the device. You can use our imei checker to discover the original carrier of your iPhone.
Do not update the iOS version before you confirm that your card will work with the new iOS version. You can disable the OTA iOS updates by following this tutorial here.
Make sure you enter a valid shipping address, we will ship the UB SIM 16 card to your address right after we receive the payment. All UB SIM cards are tested before being shipped. We guarantee you that the card will work for you or you will get your money back.
We ship from US, UK, EU, Russia, China and India, depending on your location. So you can get the unlock sim as fast as possible (7-14 days).
Refunds: You must provide a video proof – just record everything you do on a video and send it to support@unlockboot.com
No refunds if you broke the chip, so please connect with us on the live chat if you need any help.
Please contact us our support if you have any unlock related questions.