We have amazing news for the Vodafone UK iPhone users. We are the first company that can factory unlock Vodafone UK iPhone 13, 13 Pro Max, 13 Mini, 13 Pro, 12, 12 Pro Max, 12 Mini, 12 Pro, 11, 11 Pro, 11 Pro Max, XS MAX, XS, XR X, 8, 8 Plus, 7, 7 Plus, 6, 6 Plus, 6S, 6S Plus, SE, 5S, 5C, 5 and 4s only by IMEI number. We are offering you an Vodafone UK iPhone unlock service to unlock your device permanently for any SIM card in the world.
All you need to do is to provide us the IMEI number of your iPhone and your device will be unlocked permanently. If you are asking yourself why we need the IMEI number, this is because we are offering you a verified solution to unlock your iPhone remotely.
All you need to do is to enter your IMEI number, place an order and wait for an email from our support. We are offering the lowest prices on the market and very fast delivery timeframes. Below are two methods to find the IMEI code on your iPhone:
How to Find iPhone IMEI Number:
Go to Settings -> General -> About and scroll to the IMEI section.
Open the Phone app and type *#06# and the IMEI number will appear on the screen.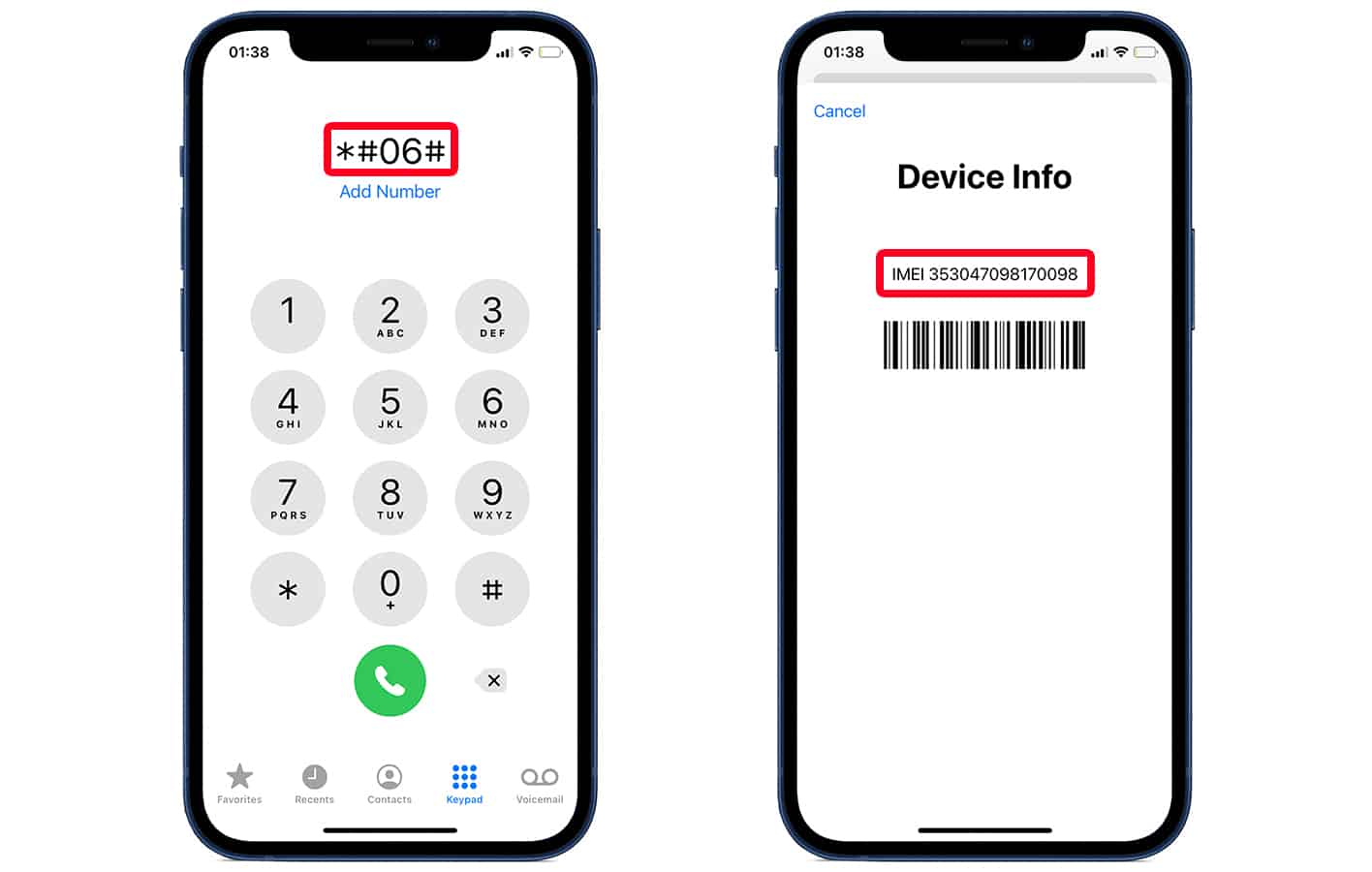 Here are some of the benefits of using our official service to Unlock Vodafone UK iPhone by IMEI:
Unlock Vodafone UK iPhone – Benefits of Using Our Service
Simple, fast and cheap solution.
Your device will be permanently unlocked.
It works on any iOS firmware and baseband.
You can always update the iOS version.
No Jailbreak or Computer needed to unlock your device.
Your Apple Care warranty remains still valid.
After you unlock your Vodafone UK iPhone 13, 12, 11, X, 8, 7, 6S, SE, 6, 5S, 5C, 5 or iPhone 4S you can travel without paying an expensive roaming fee and you will be able to use your device anywhere in the world because it will be factory unlocked.
Not Sure that Your iPhone is Locked to Vodafone UK?
If you are not sure that your device is locked to Vodafone UK carrier – then you can use our IMEI check service to confirm the carrier on your device.
After you find the IMEI number, just enter it on our website, complete the payment process and wait for an email from our support team. After you receive an email from us, you just need to change your SIM card and connect to WiFi or iTunes to apply the unlock.
After your iPhone is permanently unlocked using our service, you can use it with any other SIM card and GSM network around the globe.