There are times when your Nokia phone denies working with a few operators and every time you insert the sim card it doesn't work. Well, that's because your Nokia phone gets locked when you try to use a sim that it doesn't support. Now, today in this article we are going to tell you about how exactly can you unlock your phone without getting into any complexity. Unlocking your Nokia phone has never been this easy and we assure you that with us, you will be able to use any sim card on your Nokia phone of any provider you want. The process of unlocking requires only 30 seconds of your time.
Also, you don't have to worry about our services because we guarantee 100% results and unlike the other service providers, we won't scam you. In fact, it's a money-back guarantee thing so don't worry if you don't find our service useful, we will return your money.
Coming back to unlocking your Nokia phone, it is as easy as texting a friend. We are now going to jot down all the steps that you need to follow in order to unlock your handset. You can even unlock the code directly from the manufacturer.
How to Unlock Nokia Phone by IMEI
You first need to check the original carrier of your phone. If your Nokia handset is giving an error when you insert a sim card of another network provider then know that your handset is locked. Our services can easily help you unlock your handset and you can then use your phone on any GSM wireless network.
In order to get started, you don't have to email us anything, no hardware or software information is required. The only thing we need is the IMEI number of your phone and we will do the rest of the job for you.
Here are a few simple steps that can give you the complete freedom for your handset;
Step 1: Dial *#06*# on your phone in order to know your IMEI and you can also go in the settings and check for the IMEI number.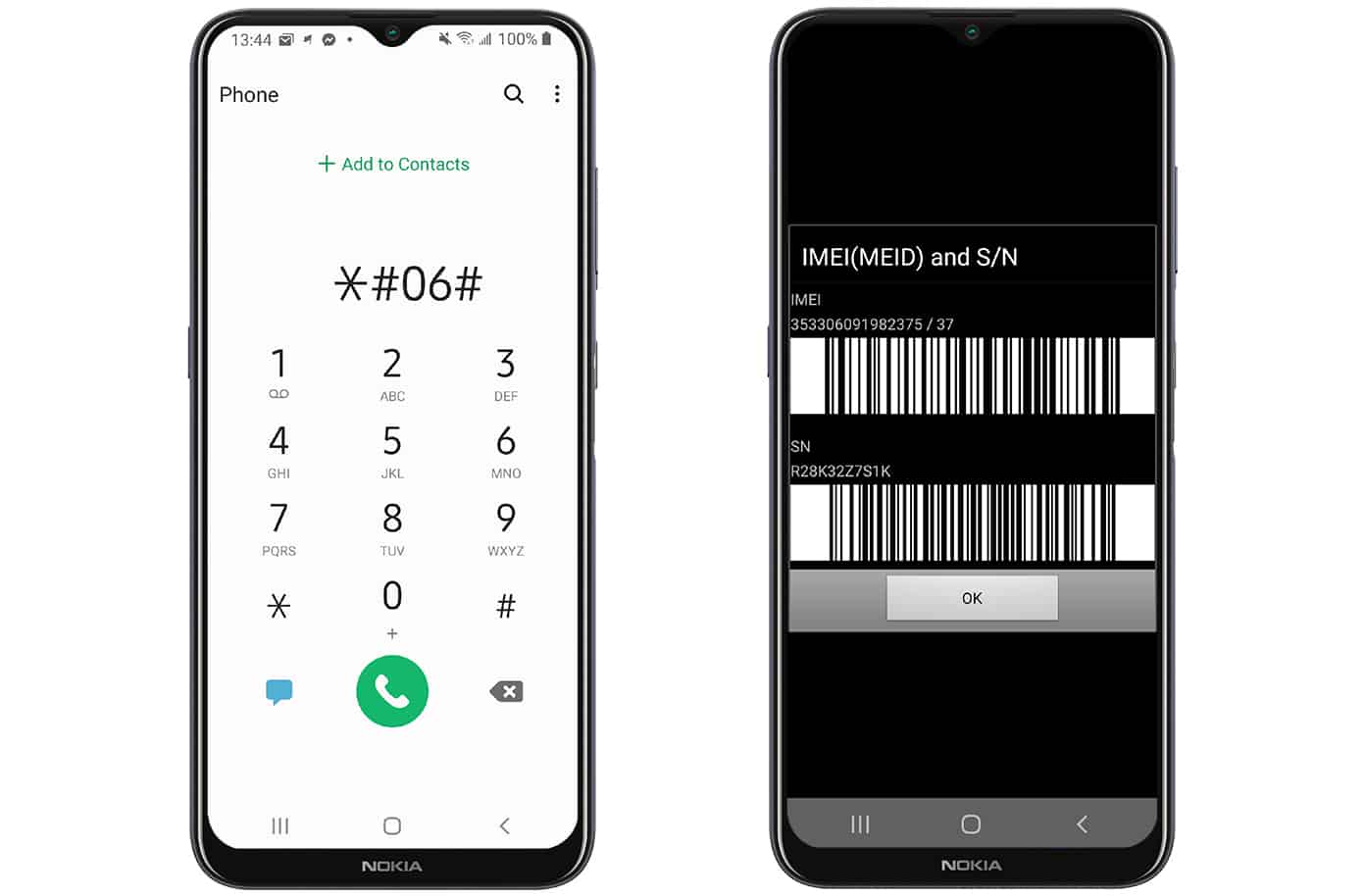 Step 2: Provide us your IMEI number and follow all the payment procedure.
Step 3: Once you are done with the order placement , you will then receive the unlock code along with the instructions via email.
Step 4: Follow the mentioned instructions and then put the unlock code on your phone.
Step 5: Restart your phone and you will be able to use any sim that you want too.
Benefits Of Unlocking Your Nokia Phone
You can save yourself some money by using the cheap local GSM sim cards instead of turning on your roaming while you are travelling.
The resale cost of your Nokia phone increases by 300% if it is unlocked.
You won't have to carry two phones with you and both your work and your personal numbers can be operated on one phone.
Why Our Nokia Unlock Service Is The Best?
With us, unlocking your handset is fast and easy and you can get your codes within a few hours along with some easy instructions.
You don't need to open your phone and no damage is occurred during the unlocking process.
You don't need any sort of technical experience to unlock your phone.
It gets unlocked for a lifetime.
Our services come with money back guarantee.
The codes are 100% genuine and effective too.
So what are you waiting for? Get your Nokia device unlocked today.