What we do is supply the Wiko unlock codes for 60 different Wiko cell phone models. Since the phone unlocking service launched, more than 415 customers have already received their Wiko unlock codes. With this code you can unlock Wiko phone for any gsm carrier in the world. This service works for ANY Wiko phone model including Wiko Sunny 2 Plus, Sunny 2, Sunny, Sunny Max, View2 Pro, View2, View Prime, View XL, View, WIM, WIM Lite, Upulse, Upulse lite, Tommy2 Plus, Tommy2, Harry, Jerry2, Jerry, Kenny, Lenny3 Max, Lenny4, Lenny4 Plus, Ufeel fab, Ufeel go, Ufeel, U Feel Prime, U Feel Lite, Tommy, Robby2, Robby, Lenny3, Fever SE, Pulp Fab 4G, Pulp Fab, Pulp, Pulp 4G, Fever 4G, Lenny2, Rainbow Jam, Rainbow Jam 4G, Rainbow Lite 4G, Selfy 4G, Rainbow UP 4G, Sunset2, Bloom2, Ridge 4G, Ridge Fab 4G, Highway Star 4G, Highway Pure 4G, Lenny, Birdy, Goa, Jimmy, Getaway, Rainbow 4G, Rainbow, Highway 4G, Highway Signs, Wax & Wiko Highway.
Direct UnLock via USB Sprint/Boost/Assurance available for the following models: Wiko Ride 2 U520AS & U307AS, Wiko RIDE W-U300, Wiko Life C210AE, Wiko Life 3 U316AT, and Wiko RIDE 3 U614AS.
Whether the Wiko is an old one or a new one, UnlockBoot will provide a solution for the purpose of unlocking the phone in a fast and easy manner. Don't send us the phone, just provide us the IMEI of the device and we will quickly and without delay provide the unlock code. If at any point you feel insecure or doubtful we have a dedicated team for the purposes of customer support to help out with any phone unlocking issues.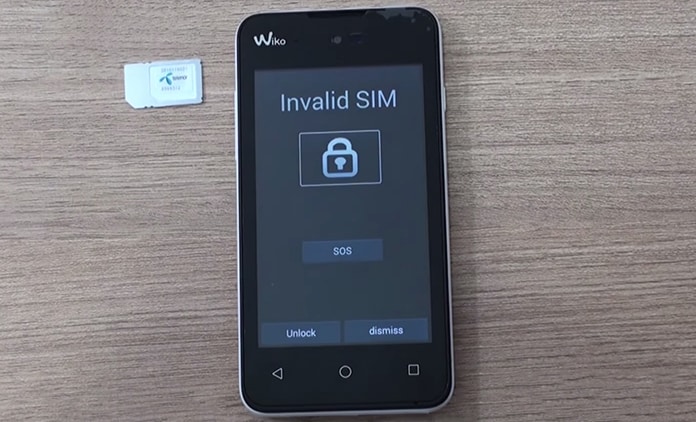 In order to unlock your Wiko as soon as possible just select the correct phone model by using the drop down menu or by typing in the exact model in the search form. We will almost instantly provide you with the solution to free your Wiko device from any Network lock permanently and we will do so at a competitive price as well!
Step to Unlock Wiko Phone by IMEI
Just follow these steps to enter the purchased Wiko unlock code into the device and then make it SIM free permanently:
Step 1: Insert an unaccepted SIM into the device, meaning one that is of a network different to the one on which your device operates.
Step 2: A prompt to enter a network code will appear. Alternatively you can enter the code by dialing: *#CODE#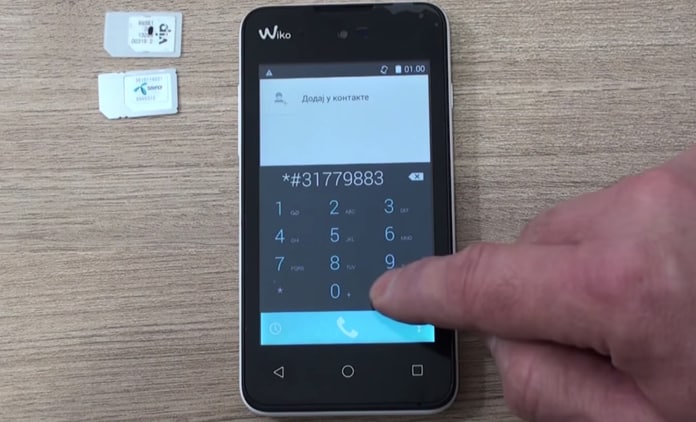 Step 3: Just type in the unlock code received from UnlockBoot.
Step 4: The device will now be unlocked and can work with any network.
That is honestly all there is to it.
Unlocking the Wiko phone using a code is the easiest and by far the quickest way to make your handset network free. It doesn't cause any problems with your system to alter it so there is no chance of losing the warranty. In order to get the network unlock code for your Wiko phone just provide the IMEI number which can be found by dialing *#06# or by going to the Settings of your device.
This is such a simple and effective method to remove the network blockade from the Wiko phone. The service works for all networks from all over the world and the process is easy, fast, and completely 100% secure.
So, what are you waiting for? Unlock Wiko phone today.