There was an activation lock checking tool that recently got disabled by Apple. The tool was quite handy for people who wanted to find out about the status of their iPhone by using the IMEI or serial number. In short, it was a very useful tool that reduced the risk of fraud for people who bought Apple devices online.
Now, if you don't know it already then we will tell you that you can easily enable that activation tool by activating the "Find my iPhone" in the settings of your iPhone, iPad, iOS or whatever Apple device you have. The further process requires an Apple id along with the password of the account that activated the lock in the first place in order to disable the "Find my iPhone feature, erase all the hardware data and activate the device again to use with another account. All of this is Apple's way of protecting and securing you from theft, loss and fraud.
The Right Time to Use iCloud Activation Lock Status Check
You should always run this check before buying an Apple device whether it is an iPhone or iPad, just run this check and see the status of your iCloud. In case the "Find My iPhone" option is turned on, ask the seller to remove his iCloud account from the device.
Check The iCloud Lock Status By IMEI or SN
Step 1: In order to find the IMEI of your device, you simply need to dial *#06*# or you can also go to the settings of your iPhone and check in general, there will be an option saying "IMEI" that number is all you want.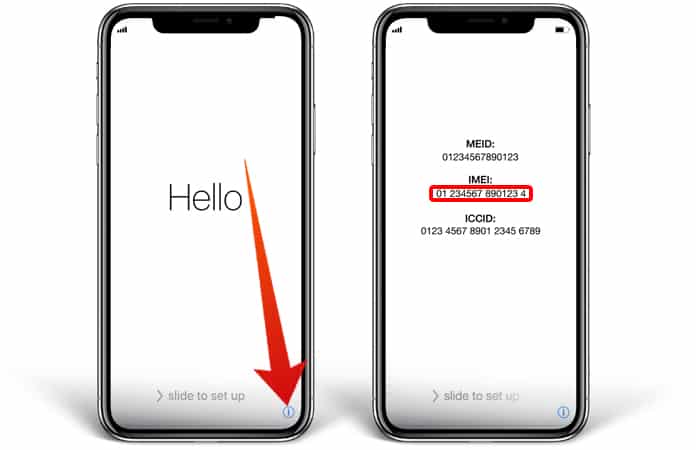 Step 2: Complete the instructions of the PayPal payment process.
Step 3: Within 1 or 2 hours, you will receive an email which will have the status of your iCloud status.
After you receive the iCloud lock status of your device, you can use our iCloud Removal service.
Check iCloud Activation Lock Status (Find my iPhone status)
There are a lot of people that have been sending us requests to provide them the iCloud Activation Lock Status Checking service. And surely we are here to help you all but let's get one thing straight, we check the "Find My iPhone" status manually and it is a time taking process so yes, you will have to wait for a bit in order to get the results.
The reason why we emphasize a lot on checking your checking your activation lock status is because you never know when you can fall victim to a fraud. Also, we all know that Apple devices cost a lot so why not take some precautionary measures in order to guarantee a quality Apple product?
Also, we have direct access to the data base so yes, our generated results are 100% correct without any doubts.