Official service to unlock O2 UK iPhone 12 Pro Max, 12 Pro, 12 Mini, 12, 11 Pro MAX, 11 Pro, 11, XS MAX, XS, XR, X, 8, 8 Plus, 7, 7 Plus, 6, 6S, 6S Plus, 5S, 5C, SE, 5 or 4S permanently. If you have recently bought an iPhone 8, 8 Plus or iPhone 10 which is currently sim-locked to O2 UK carrier, you can now permanently unlock your device. After that, your device will be factory unlocked and you will be able to use it on any network and any SIM card in the world.
We must to tell you that the Apple warranty will still remain valid. This is a legal service to unlock O2 UK iPhone and your device will remain unlocked even after you update the iOS version. There is no need to download any specific software or ship your device – the whole procedure will be completed remotely. We only need the IMEI number of the device.
Benefits to Use this Service to Unlock O2 UK iPhone
Fast unlock delivery time.
Use your unlocked phone on any carrier in the world.
Update your device to the latest iOS version.
Easily Sync your iPhone with iTunes.
Supported Models:
iPhone 12, 12 Mini, 12 Pro, 12 Pro MAX
iPhone 11, 11 Pro, 11 Pro MAX
iPhone X, XS, XS MAX, SE
iPhone 8, 8 Plus
iPhone 7, 7 Plus
iPhone 6S, 6S Plus
iPhone 6, 6 Plus, SE
iPhone 5S, 5C, 5, 4S
Read Before you Use this Service:
Our service doesn't work for blacklisted, blocked or barred phones.
Make sure your device is not Activation Locked.
Make sure that your iPhone is activated.
Use our IMEI Checker in you are not sure that your device isn't blocked or activation locked.
How to Find The IMEI Number
If you do not know the IMEI number of your iPhone, here are 2 ways to find it easily:
Go to Settings -> General -> About.
Open the dial keypad and type *#06#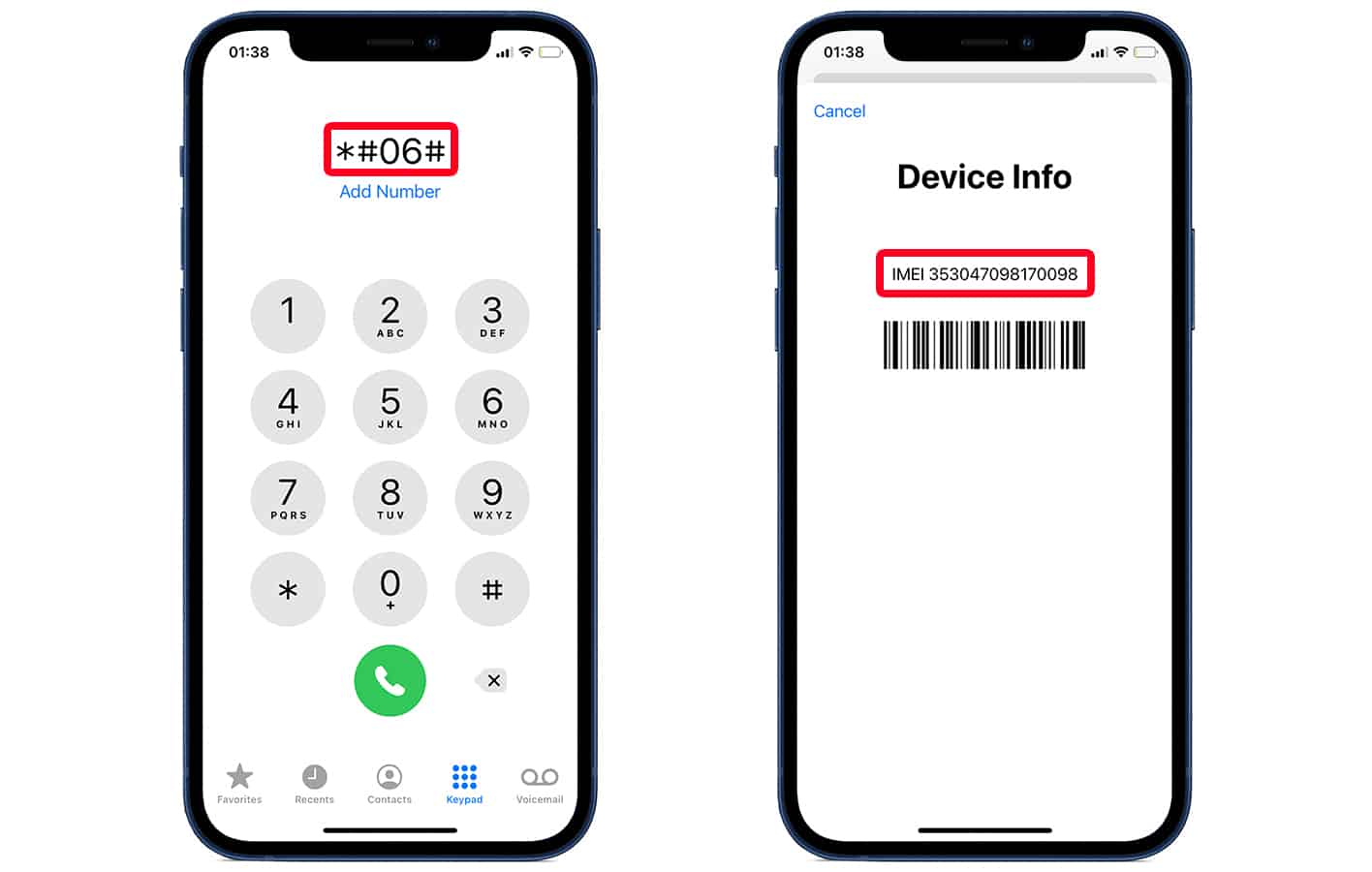 After you find your IMEI number, you need to enter it here on our website and click on the Unlock Now button to start the unlock procedure. After you complete the payment, we will start the unlock process for your device. When your iPhone is unlocked you will receive another email from us on how to apply the unlock.
Now you can use your SIM-Free iPhone with ANY SIM and ANY GSM network in the world because its Factory Unlocked.
If you have any further questions, feel free to contact us via our contact form.