Do You Know What is an MDM (Mobile Device Management) lock? Well, it is a service that Apple introduced to help businesses configure all the corporate Apple devices immediately by using administrator accounts. This service helps both small firms and large corporations to monitor and track all the corporate iPhones and iPads from a remote location. Supported models: iPhone 14 Pro Max, 14 Pro, 14 Plus, 14, SE (3rd gen), 13 Pro Max, 13 Pro, 13 mini, 13, 12 Pro Max, 12 Pro, 12 mini, 12, SE (2nd gen), 11 Pro Max, 11 Pro, 11, XS Max, XS, XR, X, 8 Plus, 8, 7 Plus, 7, SE (1st gen), 6S Plus, 6S, 6 Plus, 6, 5S, 5C, 5, 4S, 4, 3GS, 3G, iPad Pro 5, Pro 4, Pro 3, Pro 2, Pro 1, Air 5, Air 4, Air 3, Air 2, Air 1, mini 6, mini 5, mini 4, mini 3, mini 2, mini 1, 9, 8, 7, 6, 5, 4, 3, 2, iPad 1 & iPod Touch all variants.
The MDM service enables administrators with complete control of every corporate iPhone and iPad registered in MDM. The MDM profile gives the administrator the access to remotely install and remove any apps from the iPhone or iPad. It can even erase files, lock them and do more to the iOS device.
Most of the time it happens that a former employee forgets to remove the corporate device from the MDM and stays enrolled. Hence, if you're not OK with someone accessing your data and files on your enrolled iPhone device through a remote network. Then you have the option to bypass or remove iPhone MDM in an instant. You can also remove it from your iPad running ANY iOS version including iOS 16, 15, 14.8, 14.7, iOS 14 and any older version. We have two solutions that can help you to remove the MDM profile from your Apple device.
How to Bypass MDM Activation Screen & Remove iPhone MDM profile (Works on iPad too)
At UnlockBoot we offer services that help you immediately bypass or remove Apple Mobile Device Management (MDM) configuration profile from your iPad and/or iPhone.
All the iOS version is supported even the recent release of iOS 16
Many businesses, including SMEs, educational institutes, and large corporations have access to control their iOS devices both iPhone and iPad through an Apple MDM profile. The team of technicians at UnlockBoot helps customers remotely delete any MDM profile from their MDM locked Apple devices that run any version of the iOS using a user-friendly tool. Here are the steps to start the MDM Removal process:
Step 1: Find the IMEI Number of the device (tap on the (i) icon in the bottom right corner).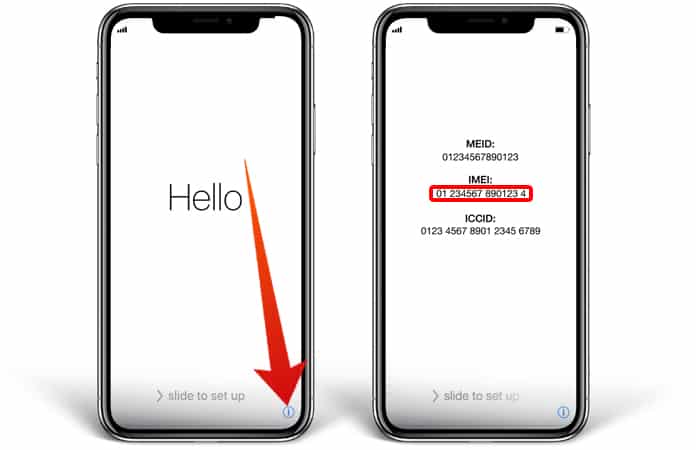 Step 2: Enter the IMEI in the IMEI field and place an order.
Step 3: You will receive an email with the instructions on how to connect with our technician.
Step 4: Download and open the Windows version of the USB Redirector tool to connect with the technician.
Step 5: Enter the technician address and click connect, then connect the phone you want to fix (the device must be on the "Remote Management" Screen.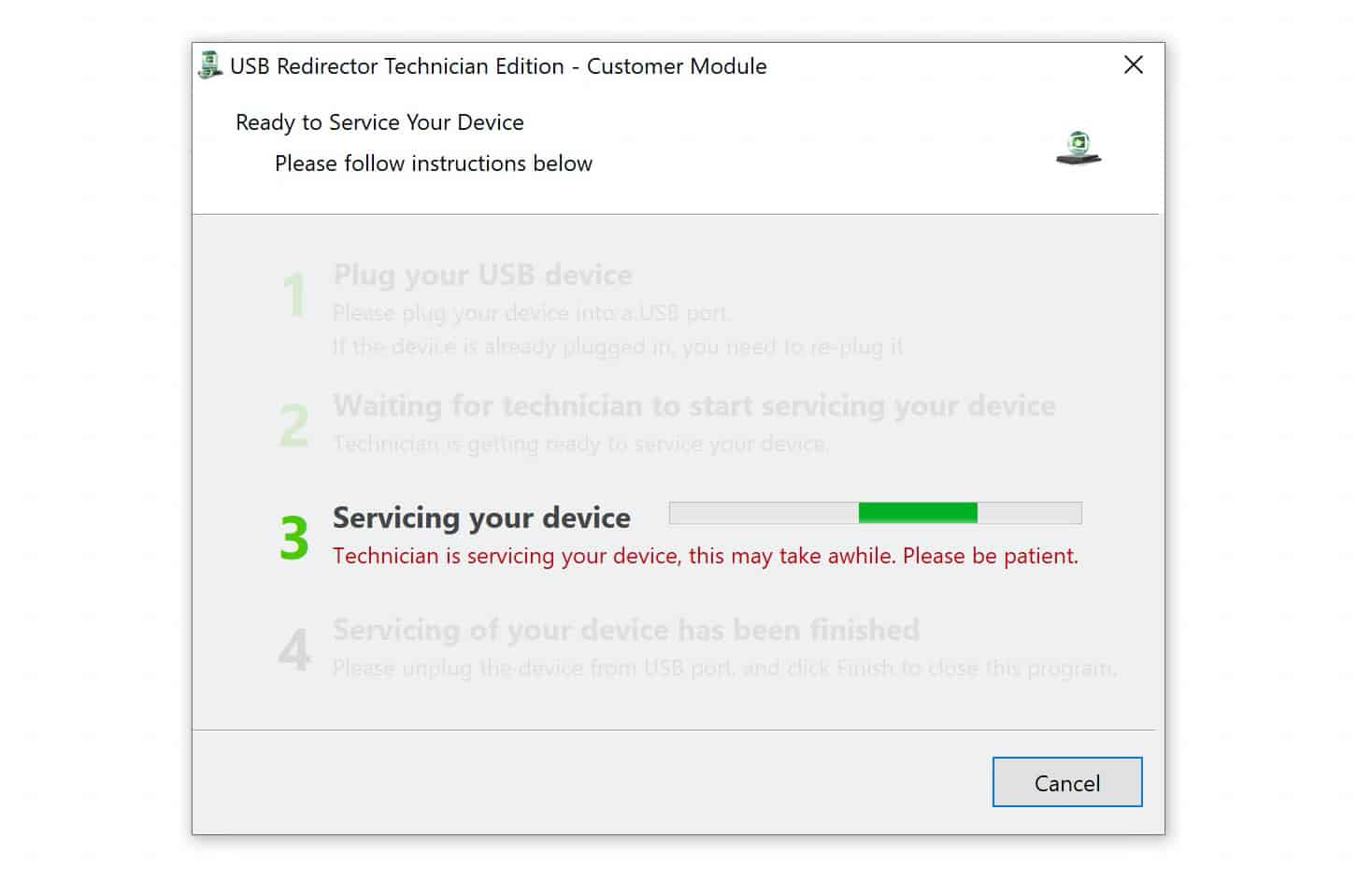 Step 6: Our technician with start servicing the device and will be completed instantly in 5-10 minutes.
After this you can disconnect the device and use every feature (App Store, FaceTime, iMessage, iCloud, etc.) just like a normal phone.
Top benefits of using our iPad & iPhone MDM Removal Service:
Remove any iOS restrictions from iPhone and iPad by bypass MDM from the device.
Delete the MDM configuration profile from all iOS devices (iPhone and iPad) remotely via USB.
During the iOS device activation, the tool can bypass the MDM authentication screen.
You don't need to enter any username login or password.
Solve the problem of unable to download the Remote Management Configuration
Receive OTA Updates and update the device normally Over the Air.
Now once using the MDM Removal service and removing the Remote Management Profile, you can use all the features the device has to offer without any limitations.
The MDM Removal service is easy to use and you can remove MDM lock with just a simple step. Just download the software, run it and within a few minutes the corporate's configuration profile will be removed.
What are you waiting for? Remove MDM profile now!
How to Check if My iOS Device is MDM Locked?
The company has given you a corporate iPhone and you want to figure out if the device is under the supervision and there is an MDM lock? If the iPhone or the iPad is not activated then you will be unable to complete the steps which need the login and password in the process of activation. Few messages that tell you whether the iPhone or iPad is a non-activated MDM locked device (see on the display screen):
Company Name: *Company Name* it will auto-configure your iOS device.
Need to Enter Your Credentials: To authenticate the device you would need to enter your credentials.
This is a Corporate iOS device: For an unauthorized employee or a contractor, please contact or provide the serial number of the device.
Remote Management: The remote management function gives the administrator of the *company name* to set up email and network accounts. The administrator can install and configure apps and manage the iPhone's settings.
Remote Management: Remote Management enables the administrator to manage this iPhone remotely.
Previous Failure Authentication: Previous failure authentication failed for user corpus.
Settings Restriction
Settings -> General -> About iPhone you are going to find the details and information regarding the MDM profile that contains descriptions, apps and any restrictions.
If you see any of the messages on your iOS device it then means that the devices were registered in the MDM using the Apple DEP (Device Enrollment Program). By using our MDM Removal Service you can easily disable MDM enrollment on any iPhone and iPad. It will assist you in bypassing MDM control and delete the MDM configuration profile of a locked iOS device.
Note: This is NOT used to remove iCloud, it can only remove MDM (Mobile Device Management) Lock that is under the authority of Businesses, Schools, and Large Corporations.