With this service you can permanently unlock T-Mobile US, Sprint & Metro PCS 14 Pro Max, 14 Pro, 14 Plus, 14, iPhone 13 Pro MAX, 13 Pro, 13 Mini, 13, 12 Pro Max, 12 Pro, 12, 12 Mini, 11 Pro Max, 11 Pro, 11, XS, XS Max, XR, X, 8, 8 Plus, 7, 7 Plus, 6, 6 Plus, 6S, 6S Plus, SE 3, SE 2020, SE, 5, 5C, 5S, 4S or 4 using the IMEI code of the device. This unlock service works for all iPhone models that are locked to T-Mobile US network. The factory unlocking procedure requires a usage of the IMEI code of the device and it will work with iOS 15, 14, 13, 12, 11, 10, 9, 8 or iOS 7. After you permanently unlock your device, you will be able to use it with any sim card on the planet.
Brief Description Of The T-Mobile US iPhone Unlock Service
This is an Official permanent T-Mobile US iPhone unlock service to unlock your T-Mobile iPhone for any other sim card. The unlocking can be applied over the air or by connecting your iPhone to iTunes. After we complete the unlocking procedure, you can use your iPhone in any country in the world. Your iPhone will remain factory unlocked even after you update the iOS version.
First, you must be sure that your device is locked to T-Mobile US, Sprint or Metro PCS. Here are 2 ways to check:
Get an T-Mobile SIM and check if your iPhone works fine (SMS, Calls, etc).
If you are not sure, you can use our iPhone IMEI Check service.
How to Unlock T-Mobile US, Sprint & Metro PCS iPhone 14 Pro Max, 14 Pro, 14 Plus, 14, 13, 13 Mini, 13 Pro, 13 Pro Max, 12, 12 Mini, 12 Pro, 12 Pro Max, 11, 11 Pro, 11 Pro Max, X, XS, XS Max, XR, 8, 7, 6S, 6, SE, SE 2 & SE 3
Step 1: Find the IMEI number of the device (dial *#06# or go to Settings > General > About).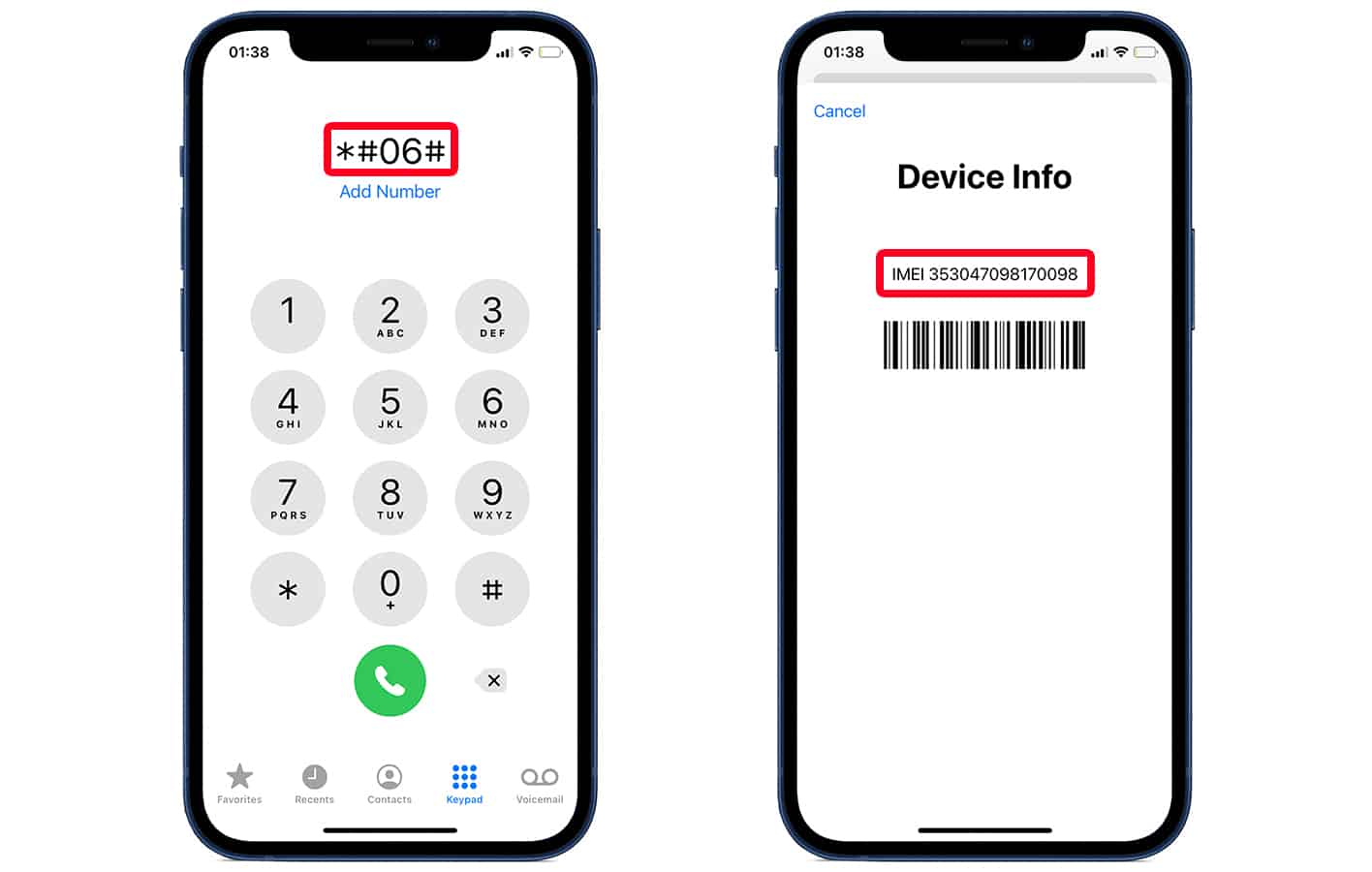 Step 2: Enter the IMEI code on our website, select the model of your iPhone and click Unlock Now.
Step 3: Now, go to Checkout and enter your details (name, email, phone, etc).
Step 4: Click on the Pay button and you will be redirected to the payment processor (Paddle or Paypal) to complete the payment.
Step 5: After you pay for your order, we will start the unlocking procedure. Then, you will receive an email with the steps on how to activate your device. Here are 2 methods to activate the device after you receive an email from us:
1: Activate Unlocked iPhone Over the Air
Connect your unlocked iPhone to Wi-Fi.
Insert the new (Non-T-Mobile) SIM card.
Follow the on-screen activation steps.
Done. Now your iPhone is Factory Unlocked.
2: Activate your iPhone with iTunes
Connect your iPhone to the Computer and open iTunes.
Insert the new SIM card (Non-T-Mobile) SIM.
Restore your iPhone using iTunes.
After Restoring, iTunes will show you a message: "Congratulations, your iPhone has been Unlocked".
After that, you can use your unlocked iPhone with ANY SIM and ANY GSM network because its Factory Unlocked.
Note: If your device is blocked by T-Mobile, after the unlock you can't use T-mobile again — but you can use ANY other SIM in the world (only with UB SIM 15).
UnlockBoot Team guarantees that this unlock service will work for you and your iPhone will be factory unlocked. Your device will be whitelisted in the Apple's database and it will remain Unlocked FOREVER.