Using this service you can factory unlock AT&T iPhone 14 Pro Max, 14 Pro, 14 Plus, 14, 13, 13 Mini, 13 Pro, 13 Pro MAX, 12, 12 Mini, 12 Pro, 12 Pro Max, 11, 11 Pro, 11 Pro MAX, XS MAX, XS, XR, X, 8 Plus, 8, 7, 7 Plus, 6, 6S, 6S Plus, SE 3, SE 2, SE, 5, 5C, 5S, 4 or 4S. All you have to do is provide us with your IMEI number and connect your iPhone to WiFi or iTunes (after it's officially unlocked).
This service works for iPhone 14 Pro Max, 14 Pro, 14 Plus, 14, 13 Pro MAX, 13 Pro, 13 Mini, 13, 12, 12 Mini, 12 Pro, 12 Pro Max, 11, 11 Pro, 11 Pro MAX, XS MAX, XS, XR, X, 8, 7, 6, 6S, SE 3, SE 2, SE, 5, 5S, 5C, 4S, 4, 3G & 3G which are locked to the AT&T network. The device must be Clean. The unlocking process requires the IMEI number of the device and it works with iOS 10, 11, 12, 13, 14, iOS 15, iOS 16 and any new iOS version. After your iPhone is unlocked, you will be able to use it on any carrier network, local or international.
Brief Description Of the AT&T iPhone Unlock Service
We are offering you an Official permanent AT&T iPhone unlock service to unlock your AT&T iPhone, after which it can be used with any SIM card in the world. iPhone unlocking can be applied only by connecting the phone to iTunes & restoring it (for older devices).
For new Apple devices, you can apply the unlock over-the-air (just change your SIM card and connect to WiFi to activate your iPhone). After you complete the unlocking process, your iPhone can be used in any country and any GSM network in the world. Your iPhone will also remain unlocked after future iOS updates.
Before you start, you must be sure that your device is locked to AT&T. Here are 2 methods to check that:
Get an AT&T SIM and check if your iPhone works properly (Calls, SMS, etc).
Or you can use our iPhone IMEI Check service to confirm the carrier of your iPhone.
How to Unlock AT&T iPhone 13, 13 Pro, 13 Pro MAX, 13 Mini, 12, 12 Mini, 12 Pro, 12 Pro Max, 11 Pro MAX, 11, 11 Pro, X, XS, XS Max, XR, 8, 7, 6S, 6, SE, SE 2, SE 3, 5s, 5C, 5, 4 & 4S
Step 1: Find your IMEI number (by dialing *#06# or open Settings -> General -> About).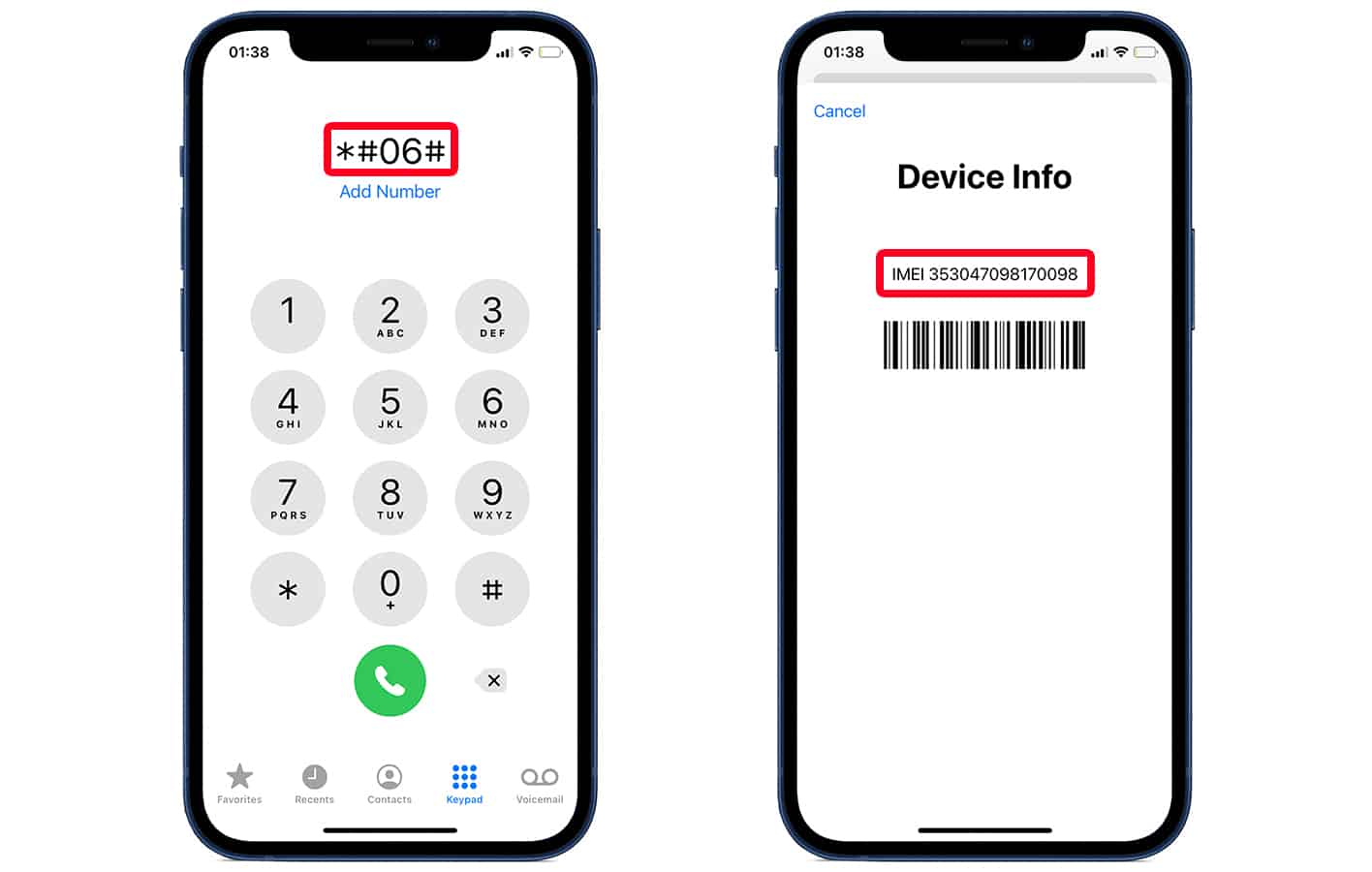 Step 2: Enter your IMEI code you get above, select the iPhone model and click on the "Unlock Now" button to start the unlock procedure.
Step 3: You will be redirected to the Cart page. Review your cart and click on the Checkout button, then enter your personal details and click on the Pay Now button.
Step 4: You will be redirected to the payment website (PayPal or Paddle) to complete the payment process. Once you pay for your order, the unlock process is officially started.
Step 5: After we complete the unlock process, you will receive an "Unlock Complete" email with instructions to activate your device. You can activate your iPhone via iTunes or via WiFi method. Both methods are fully described below:
Method 1: Activate iPhone Over the Air
Connect your iPhone to WiFi network.
Remove the old SIM card and insert the new (Non-AT&T) SIM card.
Complete the activation steps. Now your iPhone is Unlocked.
Method 2: Activate iPhone via iTunes
Connect your iPhone to your PC or Mac and back it up (you can skip this step if you don't care about your data).
Insert a new SIM card (Non-AT&T) SIM.
Click Restore to start the restoring procedure.
After Restoring your device, you will see a message: "Congratulations, your iPhone has been Unlocked".
Now you can use your iPhone with ANY sim card and ANY network on the planet because its Factory Unlocked.
UnlockBoot.com guarantees that this unlock method will work perfectly and your iPhone will be permanently unlocked FOREVER. Also, you can update your device to the newest iOS version and it won't get locked again because the IMEI will be stored as "Factory Unlocked" in Apple's database.